AMTA Technical Tours
Registration for the tours is done by e-mail, before the deadline, at a first-come, first-serve basis. Only participants with a valid conference registration can attend the visits.
To register, send an e-mail to eucap2017-tt@telecom-paristech.fr, except for the visit to MVG (see below).
Indicating first and family names;
Indicating affiliation institution and country;
Indicating the conference registration number;
With scan of the passport (or ID card, only for EU members) in attachment.
Visit to MVG company
Tuesday, March 21th, 13h15-18h00
Deadline for registrations: March 8th – Number of visitors limited to 20 max.
Bus departure from Conference Site at 13h15.
Arrival at MVG Industries (at Courtaboeuf) around 14h00.
Tour from 14h to 16h15.
Networking and reception around 16h15.
Departure from MVG around 16h45 for arrival at Conference Site between 17h30 and 18h00.
Website: http://www.mvg-world.com/en
MVG is pleased to open its doors for the EuCAP TechTour! This tour will take you to the MVG factory near Paris where their multi-probe measurement systems were pioneered and are still manufactured today. This will be an opportunity to see MVG's next 5G measurement prototype! A demonstration is planned to show you this first functional multi-probe measurement system capable of measuring the high frequencies 5G technology will demand. You'll also get a chance to see the StarLab production process and observe a demonstration of an antenna test in one of MVG's 4 measurement facilities. Last, but not least, you'll get a glimpse of MVG innovation in radome testing, high-power projects, default detection projects, and more. Space is limited. Register Now!
MVG is also proposing complimentary passive antenna measurement sessions on the StarLab in the MVG booth at EuCAP (requires booking).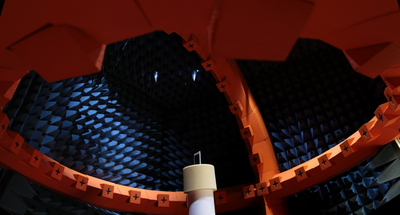 Visit to ART-Fi company
Wednesday, March 22th, 13h30-18h00
Deadline for registrations: March 9th – Number of visitors limited to 15 max. 
Bus departure from Conference Site at 13h30h.
Arrival at ART-Fi company (at Orsay) around 14h15.
End of the visit around 17h00 and arrival at Conference Site between 18h00 and 18h30.
Website: www.art-fi.eu
ART-FI develops and supplies electromagnetic field (EM) measurement instrumentation to support electronics and wireless industries. The company offers ART-MAN, a radio frequency (RF) probe-array and amplitude/phase patented measurement technology that facilitates 3-D specific absorption rate assessment with high absolute accuracy in a matter of seconds.
It also provides 3-D electromagnetic simulation services that include SAR and exposure assessment, calculation and optimization of antennas integrated in a device/mounted on a vehicle, and identification and troubleshooting of EMC issues at the PCB level; antenna design services; measurement automations services, such as control of RF instrumentation, steering of motors, data acquisition, and post-processing and visualization; and product compliance-related services, including optimized antenna design, identification of SAR requirements and test reports, and advanced training on regulations and standards.
In addition, the company offers a portfolio of training courses tailored to the specific needs of clients; and conducts seminars to introduce to new instruments and methods needed for designing wireless devices, as well as provide with scientific and technical knowledge in the fields of EMF and health related regulations and standards, advanced antenna design, over-the-air performance assessment for wireless devices, and SAR assessment for head and body-worn devices.
ART-FI was incorporated in 2010 and is based in Orsay, France.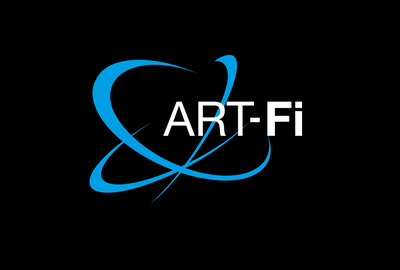 Visit to ONERA
Thursday, March 23th, 13h15-18h00
Deadline for registrations: March 3rd – Number of visitors limited to 30 max.
Bus departure from Conference Site at 13h15.
Arrival at ONERA (at Palaiseau) at about 14h00.
Departure from ONERA at around 17h00-17h15 for arrival at Conference Site between 18h00 and 18h15. 
Website: www.onera.fr/en
ONERA, a central player in aeronautics and space research, employs approximately 2,000 people. As a government expert, ONERA prepares tomorrow's defense, meets future aerospace challenges and contributes to the competitiveness of the aerospace industry. It masters all of the disciplines and technologies in the field. All major civil and military aerospace programs in France and Europe have some of ONERA's DNA: Ariane, Airbus, Falcon, Rafale, missiles, helicopters, engines, radars, etc.
ONERA carries the Carnot research/company partnership label. Its researchers, who are internationally recognized and have often received awards, train many doctoral students.
The tour will be devoted to the visit of several facilities of the Electromagnetic and Radar Department: it includes the BABI anechoic chamber used for bistatic RCS measurement, the ABISS L bistatic radar, under ESA contract, aimed at detecting space objects and the HYCAM S band surface radar designed to be able to emulate new operational surface radar concepts and algorithms and to assess their performances.